In our Broadband business, we cater to various areas including enterprise networking, SMB networking, home IoT, surveillance, IP-VOIP, network-attached storage, cloud infrastructure, and cybersecurity. COREX is an authorized distributor for H3C, Ruijie, TP-Link, QNAP, Sangfor, Fiber Home, Hikvision, and Yealink. Our product range spans servers, storage devices, switches, routers, Wi-Fi access points, CCTV systems, IP cameras, and extends all the way to cloud services and cybersecurity solutions.
VoIP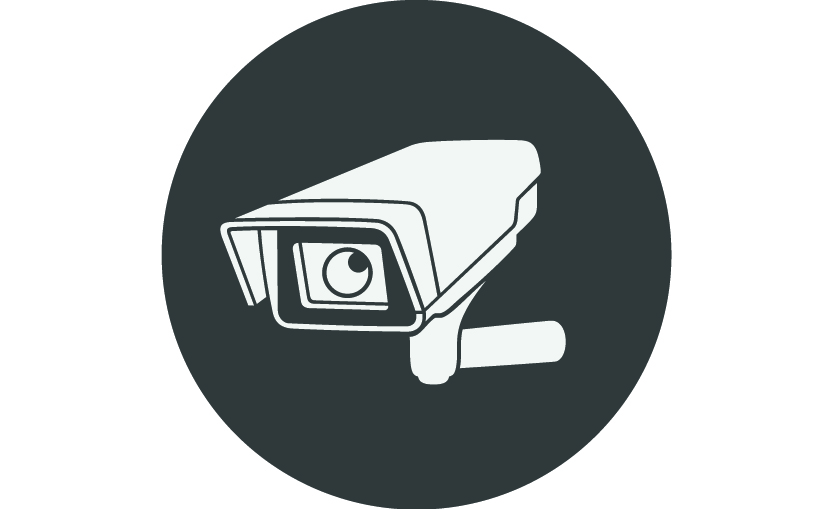 Surveillance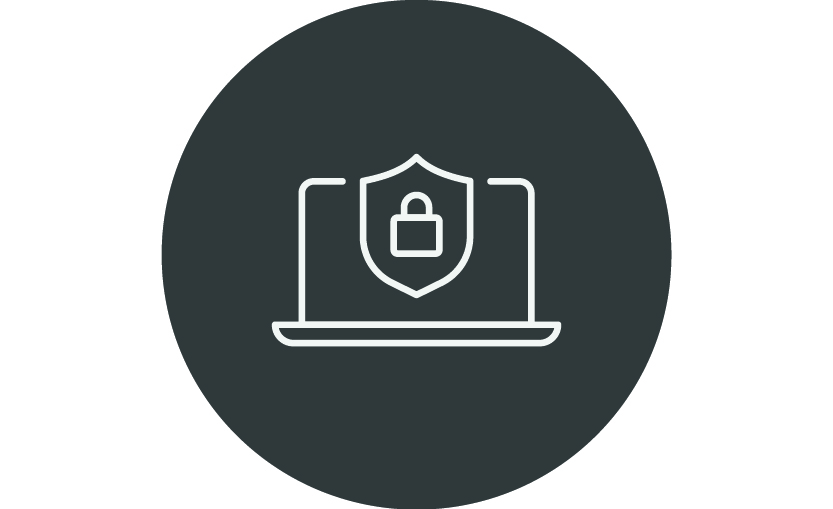 Cyber Security & Cloud Infrastructure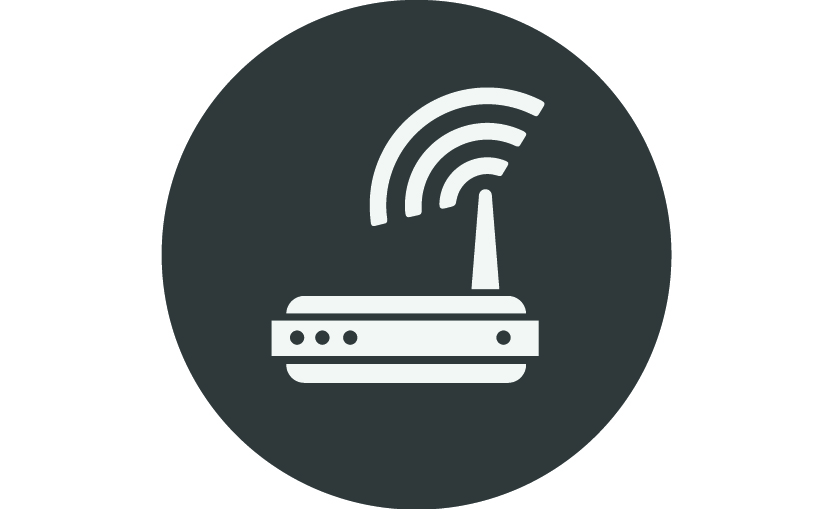 Consumer Networking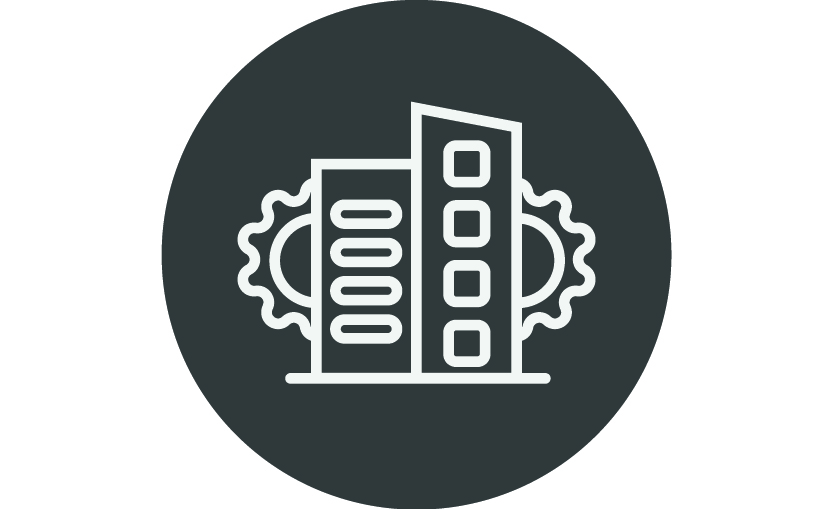 SMB & Enterprise Networking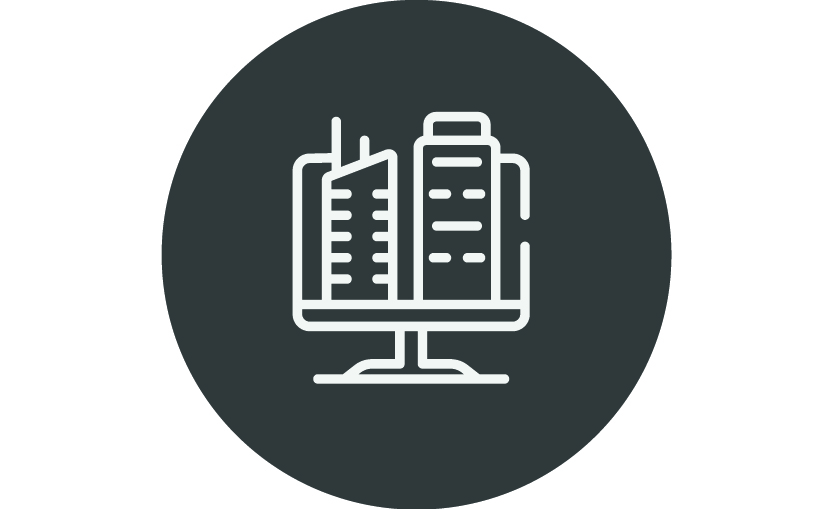 Server & Storage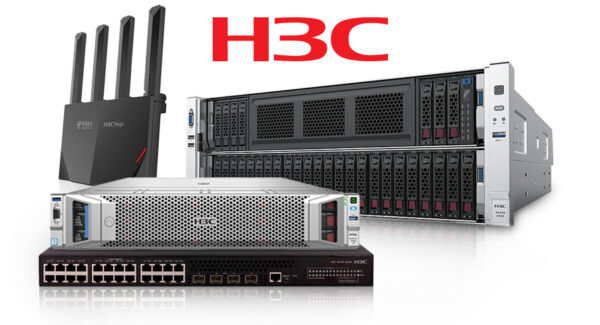 Leading the Way: H3C – Empowering Digital Transformation with Innovative Infrastructure Solutions
H3C, founded in 2003, is a leading global provider of digital infrastructure solutions known for innovation, customer-centricity, reliability, sustainability, and collaboration. They offer cutting-edge products and services through heavy investments in research and development, ensuring stable and secure network operations. H3C promotes sustainability and fosters mutually beneficial partnerships while empowering digital transformation across industries with their extensive range of solutions, including networking, data center, security, cloud computing, and IoT offerings.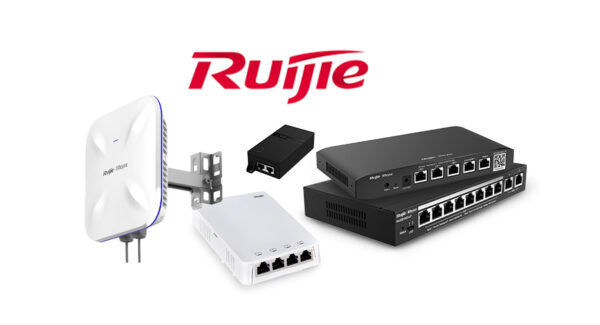 Empowering Global Connectivity: Ruijie Networks – Leading the Way in Advanced Network Infrastructure Solutions
Ruijie Networks is a leading provider of advanced network infrastructure solutions, known for its dedication to innovation and customer-centric approach. With a global perspective, the company offers state-of-the-art products and services, including switches, routers, wireless access points, cloud networking, security solutions, and IoT offerings. Their reliable and tailored solutions ensure seamless and secure network operations, empowering businesses worldwide to thrive in the digital age. Ruijie's commitment to sustainable growth and responsible practices further strengthens its position as a trusted and forward-thinking provider in the global market.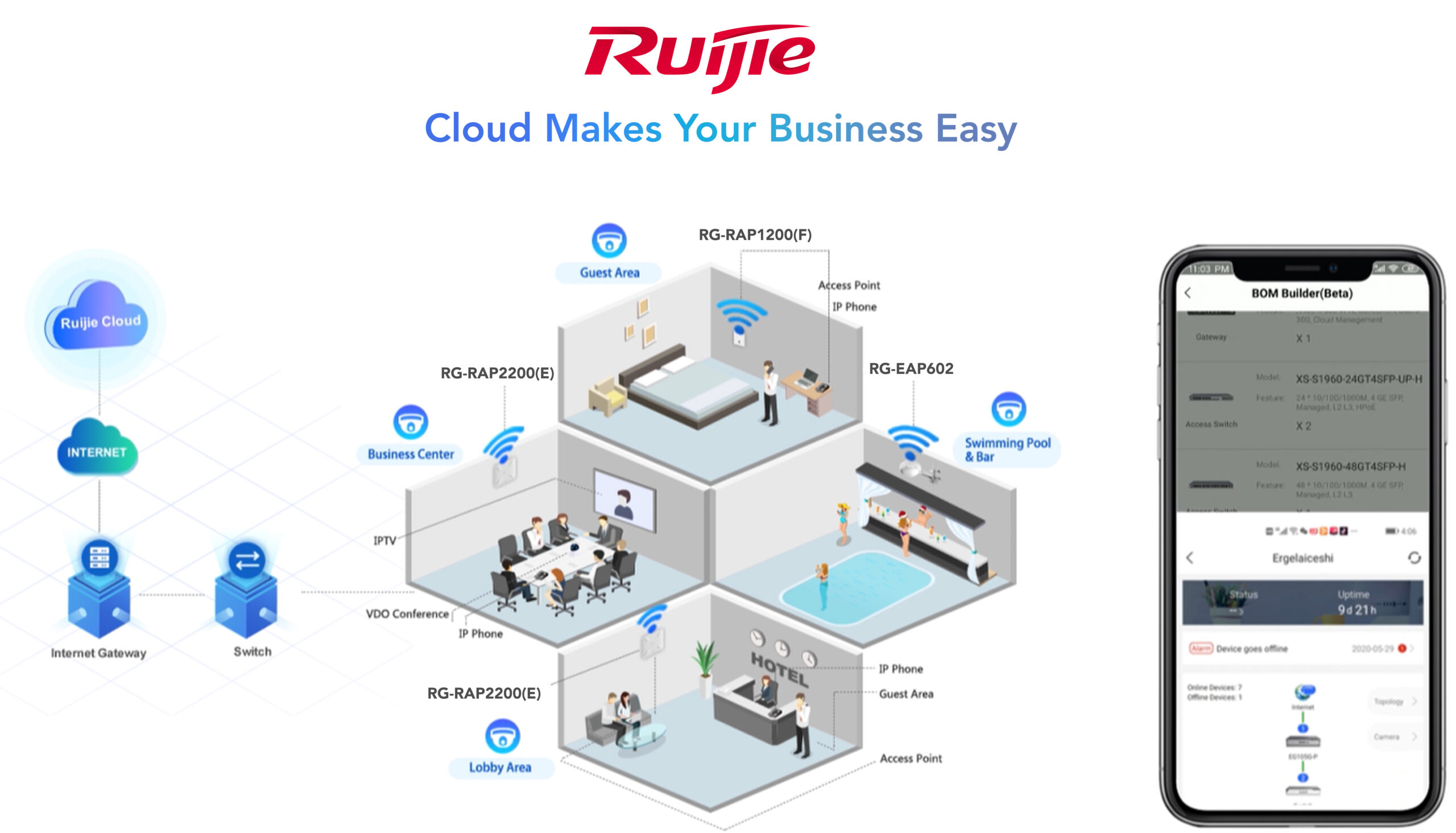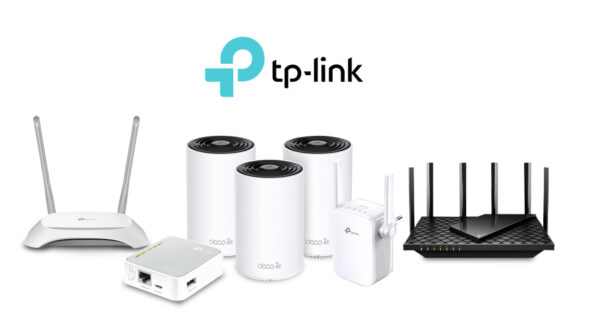 Building Bridges of Connectivity: TP-Link's Two Decades of Innovation in Networking Solutions
TP-Link, a reputable and innovative brand, is a leading global provider of networking solutions since its inception in 1996. With a focus on simplicity and reliability, TP-Link offers a comprehensive range of products, including wireless routers, switches, access points, network adapters, and smart home devices. Their commitment to customer satisfaction and affordability ensures widespread accessibility to high-quality networking solutions, making TP-Link a trusted and sought-after choice for consumers and businesses alike.
Tips for Deploying a Wireless Network for Chain Stores: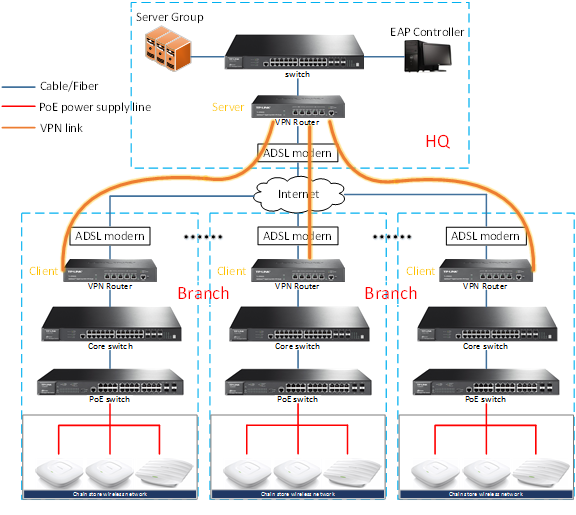 When deploying wireless access points (APs), the location and quantity of APs primarily depend on signal strength and nearby interference. The following three points should be primarily taken into account:
Adjusting Transmit Power and Coverage: The coverage of an AP is limited, but it can be optimized by finely adjusting the transmit power. A ceiling-mounted AP typically covers a range of 10-14 meters due to the lobe pattern limitation.
Distributing Signal Channels: An essential consideration in wireless network deployment is avoiding channel collisions. In the 2.4GHz frequency range, there are 13 channels, but only three (channels 1, 6, and 11) do not overlap with one another. To prevent channel collision, it is advisable to select and alternate channels 1, 6, and 11 for deployment.

Capacity for Clients: The AP should be capable of handling all the clients within its coverage area. This ensures that the AP can efficiently serve all connected devices without performance degradation.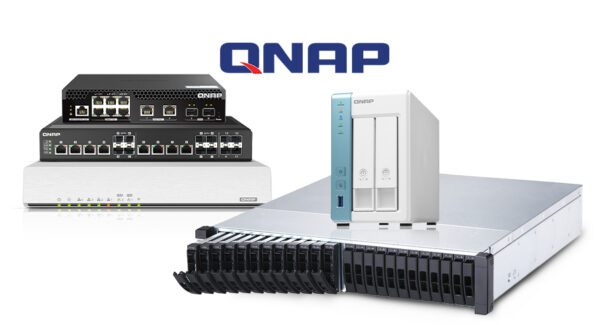 Empowering Storage and Surveillance Solutions: QNAP's Innovative NAS and NVR Technology
QNAP is a leading technology company specializing in high-performance Network Attached Storage (NAS) solutions and Network Video Recorders (NVRs). Founded in 2004, the brand is known for its innovation, reliability, and user-friendly experience. They prioritize security and flexibility in their products, offering a diverse range of NAS and NVR solutions for home and business users. Their portfolio includes centralized storage devices, professional-grade surveillance systems, expansion units, and a software ecosystem to enhance functionality. QNAP's feature-rich and dependable solutions make them a popular choice for data storage and management needs.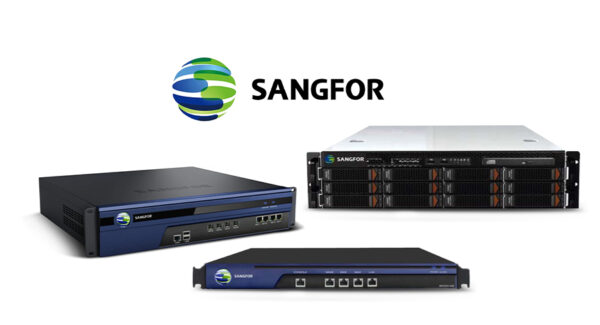 Empowering Businesses in the Digital Age: Join the Sangfor Revolution for Innovative IT Solutions and Transformative Growth
Sangfor is a leading global provider of innovative IT solutions, dedicated to empowering businesses and organizations in the digital age. With a customer-centric approach, they deliver transformative products and services, including networking, cybersecurity, and cloud computing solutions. Sangfor's expertise and dedication to staying ahead of cyber threats make them a reliable partner in driving progress and delivering exceptional results. They champion digital transformation with a range of cutting-edge tools and services, all designed to unleash your organization's potential and drive growth. Join the Sangfor revolution and experience the power of innovation, reliability, and customer-centricity to elevate your business towards a brighter future.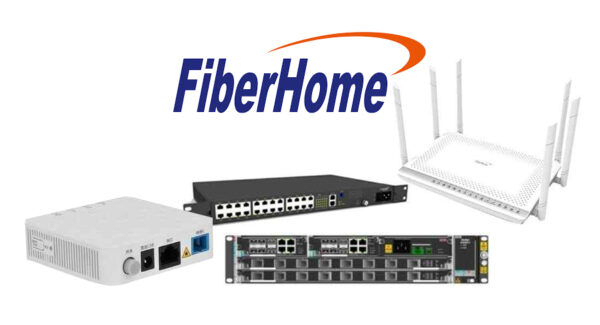 Empowering Global Connectivity: Fiberhome's Revolutionary Telecommunications and Networking Solutions
Fiberhome is a leading global provider of telecommunications and networking solutions. They are committed to innovation and offer cutting-edge technology to empower businesses and individuals worldwide, ensuring seamless connectivity. Their fiber-optic communication solutions and advanced networking equipment enable reliable, secure, and high-speed data transmission, revolutionizing the digital world. With a focus on collaboration and excellence, Fiberhome aims to bridge the digital divide and make reliable connectivity accessible to all, enriching lives and driving economic growth. They envision a future where limitless connectivity transforms society. Fiberhome: Empowering Connectivity, Enriching Lives.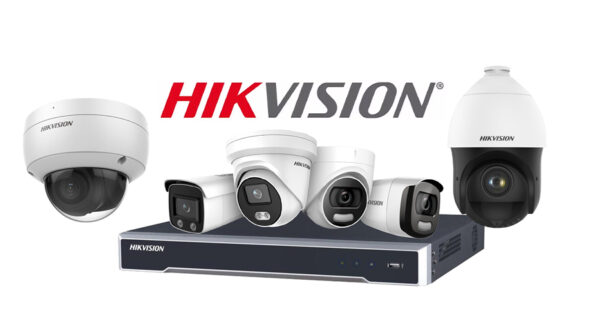 Securing Tomorrow: Hikvision's Cutting-Edge Security Solutions for a Safer World
Hikvision is a global leader in innovative security solutions, dedicated to making the world safer. They offer cutting-edge surveillance technology, empowering businesses, governments, and individuals to protect assets and enhance safety. With a focus on excellence and innovation, their state-of-the-art products, including high-definition cameras and intelligent video analytics, set new industry standards for real-time monitoring and unparalleled protection. Hikvision values collaboration, partnering with industry leaders to foster seamless integration and proactive security measures using AI and deep learning. Committed to privacy and ethical practices, they safeguard individuals and organizations while actively contributing to community initiatives for safety, education, and sustainable development. Choose Hikvision as your trusted security partner for a world-class surveillance system, securing a safer and brighter tomorrow.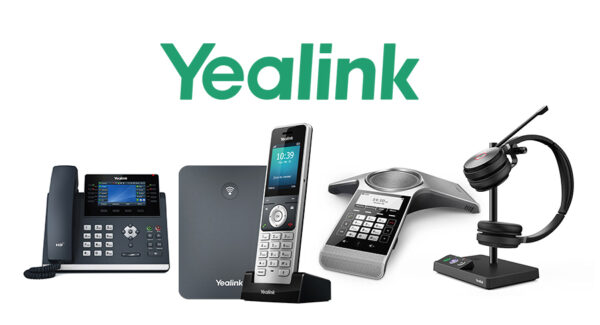 Empowering Communication in the Digital Age: Yealink – Leading the Way, Connecting the World
Yealink is a global leader in communication and collaboration solutions, revolutionizing the way businesses connect and communicate. Their focus on innovation and cutting-edge technology empowers organizations of all sizes to thrive in the digital age. With an extensive range of products, including IP phones and video conferencing systems, Yealink provides versatile solutions that enhance productivity and foster seamless interactions. They prioritize quality, ensuring exceptional audio and video performance for clear and immersive communication experiences. Yealink's flexible approach integrates with various platforms effortlessly, allowing businesses to create tailored communication ecosystems. User satisfaction is paramount, with intuitive interfaces and easy setup for meaningful conversations. Embracing diversity and collaboration, Yealink delivers innovative solutions that push the boundaries of communication technology. Committed to sustainability, they invest in eco-friendly products for a greener future. Choose Yealink as your trusted communication partner to join them in connecting the future and achieving new heights of success. Yealink – Leading the Way, Connecting the World.